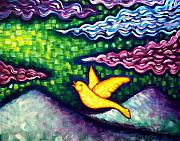 H

ughton hasn't gone anywhere yet. It's best to delay the mass outpouring of anger and bewilderment until you see the gruesome news sliding across the Sky Sports News ticker.
But tonight there is a frenzy of online hysteria relating to speculation that our Chris might have abandoned ship - and it's mainly come about due to the riddle-like tweets of local journalists - who usually get these things right.
The other caveat is that by screaming obscenities and turning on Hughton you might, indirectly, force him into exiting the club. Like when those crazed husbands push their lovers into affairs because of 'trust issues'. Don't whip up a hateful campaign before the guy's even come to a decision.
But let's ignore all of the above and work on the basis Hughton is going to go to Norwich...
Why? Why would you go to Norwich?
Norwich are a small town club in the middle of nowhere, owned by a relatively poor TV chef. There is a definite ceiling to their ambitions. What could they realistically achieve? Mid-table in the Premiership? A lengthy league cup run?
That's about it.
Compare and contrast with Birmingham. A team that plays in the nation's 2nd biggest city. A city with 2 million people in and around it, a huge customer market; fantastic infrastructure; limitless facilities and business opportunities; unrivalled transport links and on the verge of high speed rail to London boosting the local economy - Norwich doesn't even have a motorway.
As a result of this beneficial location, Birmingham will always be attractive for serious investors around the globe. Like pre-Sheikh Manchester City, Blues are one billionaire owner away from posing some serious questions in football.
Norwich as a base just doesn't have that pull...
It's no insult, it's just true. Big city clubs are more attractive for wealthy owners.
Ok then, maybe Hughton would forgo potential because Norwich are in a better position at the moment.
Are they?
They're a newly promoted club who survived in their first season but their best player has just handed in a transfer request; they're about to embark on the dreaded 'second season' and they lack the financial clout to make certain another survival. They'll be amongst the bookies' favourites for relegation next year.
Let's be frank. They aren't Manchester United. It's not an obvious career progression.
And Blues? Though we momentarily can't buy players, there's a strong argument that we could get promoted with the squad we currently have anyway [given we came so close last season despite playing 5 times a week].
Blues could quite feasibly leapfrog Norwich in 12 months.
Maybe then Norwich are offering Hughton more money.
If that's the case then Hughton will have gone down in most people's eyes.
Fans expect Hughton to be loyal because he comes across as a moral man with principles. He used to write for the Socialist Worker apparently, and has time and time again talked about Birmingham being a working class club with proper supporters.
He's hardly a Simon Jordan-esque callous yuppie, moving from club to club cackling and rubbing money on his chest.
H

e comes across as a man with integrity.
Surely repaying the fans' love and adulation from last season; showing some loyalty; overseeing your own tightly-knit side fighting to promotion is a greater source of pride for Hughton than taking the fast buck with the East Anglians and watching them lose every week before limping to relegation?
Go and ask Roger Johnson or Scott Dann if a short-sighted, quick-fire move to the Premiership is worth shitting on your legacy.
The grass isn't always greener on the other side Chris. You'd do well to remember that.